MEET OUR TEAM
CHARLIE MORROW - Founder and Creative Director
Passionate about using sound and music to inspire, entertain, and even heal, Charlie Morrow is an acclaimed multimedia artist, producer, and composer. He is a leading figure in branded sound and advocate for the use of sound for well-being.

Throughout his career, Morrow has sought to bring experimental sound and music to a wider audience. His works have ranged from massive free public events, such as "Toot'N Blink" for Chicago's Lake Michigan and "Fanfare in the Air" for New York Harbor to innovative installations for the world's leading institutions, including Kennedy Space Center, Empire State Building, and the American Museum of Natural History.

Taking sound to the next level, Morrow most recently created MorrowSound®, a state-of-the-art technology at the forefront of the rapidly-expanding field of 3D sound. The first technology to use a real sound source, MorrowSound projects sound above and below the listening plane, creating the illusion of an expanded space where sound moves up, down and around. It has been showcased at major venues and events around the world, including the Smithsonian's National Museum of Natural History, the 2006 Torino Winter Olympics, and 2009 Design Week Helsinki.

A prolific composer, Morrow's numerous credits include a Cannes Awards-winning campaign for Diet Coke and the feature film soundtracks for Moonwalk 1 and Altered States.

Morrow works and lives with his partner Maija-Leena Remes, a translator and writer, in Helsinki, Finland and Barton, Vermont. See Charlie's extensive website, www.charliemorrow.com.
WILLIAM DAVID FASTENOW - Principal and Strategic Director
Willie Fastenow is an arts technology entrepreneur based in San Juan Capistrano, CA and Brooklyn, NY. He is a husband, father, and dog-father; the principal and owner of Park Boulevard Productions; strategic director for MorrowSound; and is the Director of Performance Technology for the Center for Innovation in the Arts, Associate Director for Beyond the Machine, and adjunct faculty at The Juilliard School.

He has a jazz habit, and a passion for interdisciplinary collaboration, figuring out how to make broken things work, and making complex things simple. As often as possible, he and his family enjoy exploring odd corners of the globe, finding new vistas, sounds, watering holes, and adventures.
JEFF AARON BRYANT - Audio Engineer-Programmer, User Training and Support
Jeff Aaron Bryant is a composer working in new media and designs solutions for automatic instruments, performance media and dance. His pieces have been performed by the Seattle Percussion Collective, Gamelan Pacifica, Seattle Philharmonic, Corigliano Quartet, and the Pacific Rims Percussion Quartet. He teaches the programming environment Max/MSP and specializes in physical computing and the spatialization of sound. Since 2010, he has worked as a studio assistant to Trimpin- Seattle-based kinetic sculptor working in sound. His responsibilities include instrument fabrication, computer programming, and live-media programming for performances. For CMP, Jeff programmed on their installation at Nationwide Children's Hospital and is currently redesigning the engine for MorrowSound 3D.
MAIJA-LEENA REMES - Senior Editor, Writer, Supervisor of Translations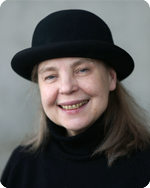 Maija-Leena Remes has over 30 years of experience editing, writing and translating, She is part of the CMP sales force and a member of the CMP production teams. She creates and develops CMP's business, presentations, exhibitions and installations in Europe and in the USA. She has produced 3D sound recordings for MorrowSound 3D installations as well as interactive sales presentations. She created the Modern English libretto and subtitles for CMP's DVD Beowulf, featuring Ben Bagby singing solo in Old English. She edited the CMP Empire State Building audio tour script and supervised its translation into seven foreign languages. She edits CMP's continuing medical education CME interactives including The Asthma Dialogues.

She continues to work as an editor of medical, technological and literary texts for various international clients. She is the literary translator of some 30 books and essays for numerous publishing houses. She has been an independent consultant since 1974 at first as a translator of pharmacological publications. As a permanent free-lance journalist of the Finnish Broadcasting Corporation, she has translated, edited and directed the production of subtitles and voice-overs which have varied from plays, movies, songs and documentaries to children's programs for more than 15 years.

She is an MA in English Philology, Romance Philology, Musicology and Educational Sciences from University of Helsinki, Finland. She is a certified translator and interpreter of Finnish, English and French specialized in Medicine, Biology, Law and Technology, with additional studies in Swedish, from University of Turku's Language Institute, Finland.

Maija-Leena's languages include Finnish, English, French, Swedish, German, and Italian. Her hobby is music and she is an amateur violist.
NEILL WOODGER - Acoustical Engineering Consultant
Neill is lead consultant in acoustics for all projects. He is an independent acoustical and theatre consultant with 24 years of international experience, a specialist in acoustics and venue design for performing arts, events, sports, museums, houses of worship and places where seeing and hearing are paramount to the experience. Neill pioneered the Arup SoundLab, an experiential 3-D sound room for experiencing the sound of a space before it is built. Specialist in soundscape, sound art installations, and 3-D sound for exhibits and sound design. Specialties: Acoustics, Theatre Design, 3-D sound, SoundLab, Aural and Visual Perception, Soundscaping, Concert Halls, Houses of Worship, Relationship between Music, Acoustics and Architecture, Historical development of music spaces. He has particular skills in design techniques to ensure speech intelligibility in complex acoustic environments. Neill's work on acoustically healthy sonic environments has brought Arup into a leadership role in ethical, humanistic urban sound planning and design. Neill Woodger has supported CMP and its projects through consultation, appearances on panels organized by CMP internationally, and by presenting CMP's 3D productions in numerous Arup events and presentations. His past projects include Istanbul Concert and Congress Centre, Grand Central Station, New York, JFK Airport's Terminal 4, Sidney's St. Mary's Cathedral, and London's Heathrow Express.
JAY WALBERT - Archivist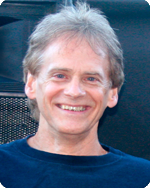 Jay Walbert has worked as archivest for CMP since 2000. In the 70's, Jay was signed to RCA, did booking for Richard Nador's R&R revival, where he traveled with the show as photographer and got classic shots of Chuck Berry, Bill Haley, The Shirells, and Bo Diddley. In 72 his band the Creative Image became Marc Ryder (Mitch's brother) and the Motor City Five. He studied at Montserrat School of Art with teachers like Paul Scott who was a student of Hans Hoffman at the Art Students League where he learned of plastic space and began to explore the 3D path. He has been a musician and graphic designer for over 50 years.


MARC NASDOR - IT / WEBMASTER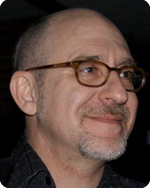 In his long-time position as IT Director and Head of Comminucations, Marc Nasdor is becoming CMP's face to the museums, institutions, companies, and design firms that constitute the base of its client acquisitions. Since 2001, Marc has been on the production team for CMP productions including the Empire State Building audio tours, New Sounds New York and all subsequent MorrowSound 3D installations. He works on MorrowSound 3D interface graphics, most CMP client presentations and proposals, the CMP website and Steelcase shows.

Marc has been a designer for more than twenty-five years, in both print and web media. As well, he has many years as a front-end web programmer and Flash animator. In addition, he has been involved heavily in international arts organizations, in the 1980s and 1990s as the co-director of the Committee for International Poetry. In this capacity, he traveled abroad extensively, recording poets for bilingual broadcast on U.S. radio stations, and organizing recitals in the United States for foreign poets.

A musician, poet and world music DJ, Marc has performed in France, Germany and Hungary, and has had poetry published in translation in Hungarian and German. He is the author of Sonnetailia, a book of poems published by Roof Books in 2007.